VIRTUAL Albania is one of the most prominent company in Albania that is supporting International Companies with Outsourcing Services and Tasks.
We have more than six years experience that offers Outsourcing Services to our partners around the world, from the USA to Italy and Albania
We enable clients to leverage from our onshore operation staff. We do this through highly efficient and educated professionals young human resources here in Albania, and an experienced management team.

Our mission is to offer benchmark outsourcing services to our client's companies at reasonable costs.
We love doing the jobs that Businesses find tiresome, non-productive and monotonous and convert them into cost savings. What's more, this ultimately results in increased revenues for our clients. Why spend more internally and take the pains of day to day tasks when you can monitor and control them by outsourcing it to us and saving money.
What years of experience and hard work have taught us at VIRTUAL Albania is priceless. No data set or operation processes are too complex for our teams.
With the right guidance and a little oversight from your end, you can trust us with almost everything under the sun.
In this way, VIRTUAL Albania has been able to earn the trust of international companies like Shopfully Group, LoveAir, GreenSoft, Tickete etc.
All our staff has higher education in Bachelor or Master.

90% of them have an IT University Degree.
Our Staff
Long Experience
Every person has long experience with Outsourcing Services

Offering to our Partners
We work at the same Working shifts as Europe Countries
Solve problems at
Same Working Day
We are working more than others, even on Saturdays

Get 5 working hours more at same Price
Our Persons/Teams are available to chat & communicate with your responsible Teams in Real-Time.

Solve Problems Immediately
Together we can decide to:

Pay per Unit

Pay per Time

Pay per FTE
For 1 Month, you can test our Work Quality with 2 FTE

for Free of Charge
With our Long Term Partnership, you can reduce your
Operating Cost
from 40-70%
Data Entry / Analysis
Data is the new currency for today's information systems. No industry or business today does not generate or make use of data for various purposes.
Working with too much data is not just time-consuming, but it is repetitive and has a high cost also.
In that case, it makes perfect sense to build a partnership with us, and we will do the job for you. In this way, you will save 30%-70% of your budget.
All you have to do is to help us to understand your business function and the specific action you want to perform on your data or data systems. Once you delegate the work to our company, rest assured it will be done to perfection and within schedule.
VIRTUAL Albania has an impeccable record in terms of service quality which includes accuracy and turnaround time.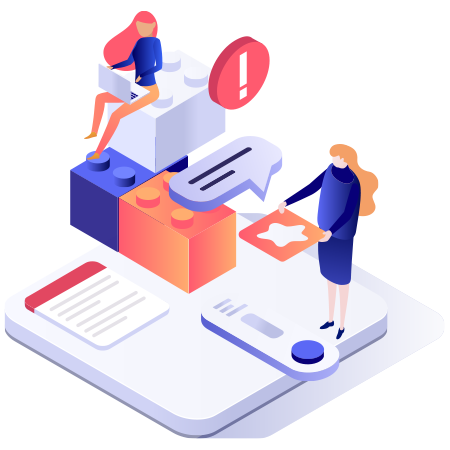 Our Data Entry / Analysis Team can do all of the following tasks:
Data Redundancy Check
Data Duplication Check & Removal of Duplicate Entries
Data Updation From One System to Another
Basic Data Analysis Using MS Excel Functions
Actual Data Entry into any System or Document
Maintaining Records such as Bills & Receipts
Ask Us for our Data Entry Experience
Content Management
Whether your business has been in operation for five years or five days, there's always an extreme need for web content creation, collection, monitoring or management.
The information that you display on the Internet is what attracts consumers, and hopefully, it's what turns them into loyal customers.
Displaying information is a massive daily volume of work that needs many human resources to be involved. It means a significant investment and operational cost for a company.
Because of this, you need to be aware of your options. More importantly, the possibility that will give you the best return on investment, which tends to be outsourcing all of your web content management resources that saves you at least 30%-70% of your budget.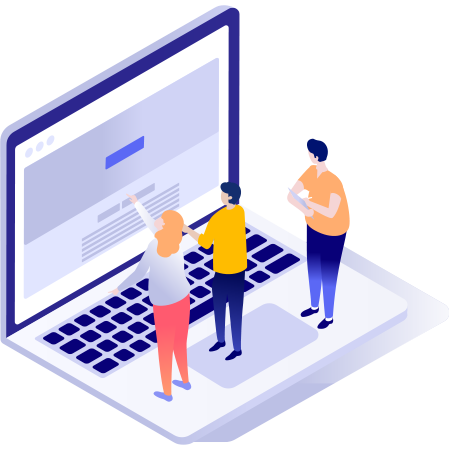 Our Content Management Team can do all of the following tasks:
Web Site's Content Management
Mobile App's Content Management
Business's Operational Systems Content Management
Social Networks Content Management
Ask Us for our Content Management Experience
Ecommerce Support
The global E-Commerce Industry has seen tremendous growth over the years, driven by ever-increasing consumer demand. While the industry has matured relatively in terms of standardizing its practices and processes, technology and tools, firms still struggle to manage and analyze increased product data volumes, deliver superior customer support, handle order fulfilment, keep the information updated in their online inventory management system, coordinate with vendors and logistics partners for forwarding as well as reverse logistics.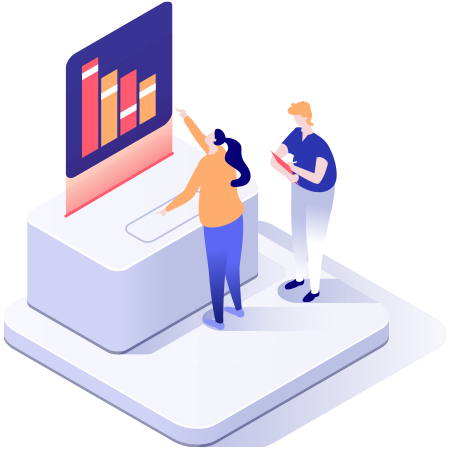 Our Ecommerce Support Team can do all of the following tasks:
Customer Service
Online Storefront Development and Management
Catalogue Creation
Support on Order Processing and Fulfillment
Products Registering at Sellers Platforms (Amazon, Ebay ...)
Product Photo Editing
Content Writing
Product and Category Description
Ask Us for our Ecommerce Support Experience
Software QA and Testing
It doesn't matter how simple the product seems, because behind its quality there is a ton of work done. Good things are much more difficult to notice than bad. In most cases, software quality assurance testing services offer your users the opportunity to enjoy the seamless and flawless product, making sure your business requirements are met.
Quality assurance testing services include many things, from testing to analyzing results.
Most software products need QA engineers to:
1. Monitor the development process.
2. Prevent system errors and bugs before users find them.
3. To ensure the quality of the product.
It is not an easy-peasy thing to test the system – without special skills, even an experienced developer is hardly able to do it. For this reason, VIRTUAL Albania is a firm believer that if you outsource software testing services to the third parties for an unbiased assessment, then your business is doomed to thrive.
Our Software QA and Testing Team can do all of the following tasks:
Mobile Software QA & Testing Services
Software QA & Testing Services for WEB
Desktop Software QA & Testing Services
Documentation Design and Technical Writing
Ask Us for our Software Testing Experience
Back Office Operational Tasks
Outsourcing back-office work is the business activity of transferring a company's back-office functions to a third-party provider. It assists businesses in delegating administrative jobs such as human resources, administrative, marketing, payroll and accounting, data entry, and IT to ensure efficient and sustainable operation.
Outsourcing back-office work can assist you in solving the challenges of rising operating costs, lack of expert knowledge and skills, and low scalability, in naming a few.
Back office process outsourcing is proven to reduce costs of business processes by assigning the costly jobs of office operations, recruitment, training, and provisions for staff to an outsourcing partner.
How much can you save through outsourcing?
According to VIRTUAL Albania, a European-based firm, companies can save 40-60% by outsourcing as opposed to having an in-house HR department.
SMEs with less than 100 employees can enjoy cost-effectiveness, with an estimated 55% in savings.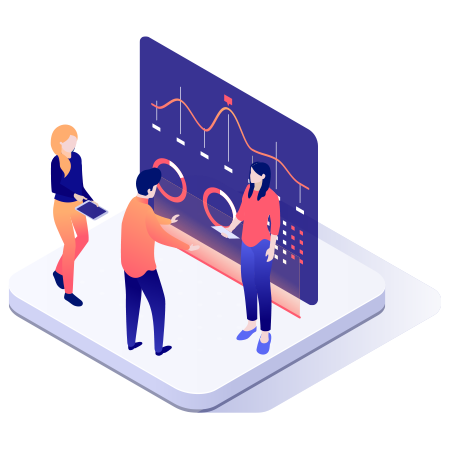 As a result, you can have greater financial control and freedom, owing to the enormous cost savings in labour, investments in equipment, office rental, and utility expenses.
Lastly, back-office outsourcing allows you to ramp up or down your staffing, depending on the season or your business' current performance.
Anytime you can request the additional outsourced staff or reducing their number.
These benefits empower you to focus on your core business. You can also have a more efficient operation and process, boosting your performance within your industry.